Practical information Les Balcons de Collioure, Collioure
Address Les Balcons de Collioure
28
route
de Port Vendres

Collioure
,
66190
Reception:
+33 (0)4 68 98 38 00
GPS coordinates:
Latitude : 42.52450200 / Longitude : 3.08991000
Les Balcons de Collioure, How to get there
Getting there by road
Paris (890 km) - Bordeaux (478 km) - Lyon (480 km)

From Paris:

- Take the A10 Motorway to Vierzon, then the A71 towards Clermont-Ferrand, and continue on the A75 towards Montpellier.
- Next take the A9 "La Languedocienne" towards Narbonne/Perpignan
- Come off at exit 42 Perpignan Sud and take the N114 towards Argelès. Come off at exit 13 Collioure la Corniche
- In Collioure, follow signs for the town centre, head towards Musée Peské and Port d'Aval
- The residence is located on the right as you leave Collioure, on the road to Port Vendres
Getting there by train
PERPIGNAN TGV STATION (32 km)
COLLIOURE STATION (1.5 km)
Getting there by plane
PERPIGNAN-RIVESALTES AIRPORT (35 km)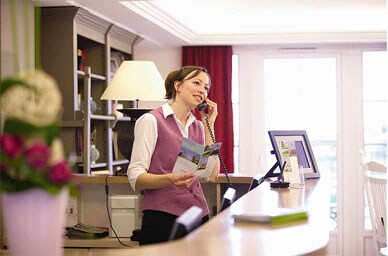 Arrival time
Short stay:
Arrival : 16h00
Departure : 12h00

Weekly stay:
Arrival : 17h00
Departure : 10h00

* Subject to availability, the apartment can be retained until 5 pm - Enquire at reception.
Reception
Monday: 09:00-12:00, 17:00-19:00
Tuesday: 09:00-12:00, 17:00-19:00
Wednesday: Closed
Thursday: 09:00-12:00, 17:00-19:00
Friday: 09:00-12:00, 17:00-19:00
Saturday: 08:00-12:00, 15:00-20:00
Sunday: Closed
Languages spoken :
English
Spanish
French