Practical information Les Restanques du Golfe de St-Tropez, Bay of Saint-Tropez
Address Les Restanques du Golfe de St-Tropez
1113, route de Bardasse

Grimaud
,
83310
Reception:
+33 (0)4 94 55 60 00
GPS coordinates:
Latitude : 43.28599900 / Longitude : 6.56901000
Les Restanques du Golfe de St-Tropez, How to get there
Getting there by road
Paris (870 km) - Lyon (404 km) - Toulouse (496 km)

From Paris:
- Take the A8 "La Provençale" motorway, and come off at the Le Muy exit
- Then take the D25 towards Sainte-Maxime
- Go through Sainte-Maxime and take the N98 heading towards Saint-Tropez until you reach Saint-Pons-les-Mures.
- At the 4th roundabout take the first exit, following signs to Plan de la Tour. After 1 km you'll see the entrance to the holiday village on your left

Please note: The Pierre & Vacances "Les Restanques du Golfe de Saint-Tropez" and "Les Parcs de Grimaud" residences are near each other, so make sure you do not confuse them.
Getting there by train
FRÉJUS/SAINT-RAPHAËL TGV STATION (29 km)
TOULON TGV STATION (66 km)
Getting there by plane
TOULON-HYÈRES AIRPORT (49 km)
NICE-COTE D'AZUR AIRPORT (91 km)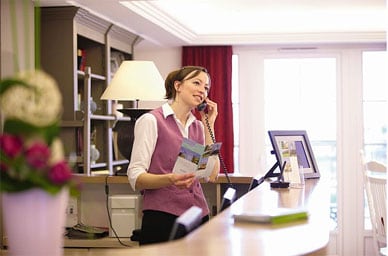 Arrival time
Short stay:
Arrival : 16h00
Departure : 12h00

Weekly stay:
Arrival : 17h00
Departure : 10h00

* Subject to availability, the apartment can be retained until 5 pm - Enquire at reception.
Reception
May-June-September-October

Monday: 09:00-12:00, 16:00-19:00
Tuesday: 09:00-12:00, 16:00-19:00
Wednesday: 09:00-12:00, 16:00-19:00
Thursday: 09:00-12:00, 16:00-19:00
Friday: 09:00-12:00, 16:00-19:00
Saturday: 08:00-12:00, 14:00-20:00
Sunday: 09:00-12:00, 16:00-19:00

July and August:

Monday: 09:00-12:00, 15:00-19:00
Tuesday: 09:00-12:00, 15:00-19:00
Wednesday: 09:00-12:00, 15:00-19:00
Thursday: 09:00-12:00, 15:00-19:00
Friday: 09:00-12:00, 15:00-19:00
Saturday: 08:00-21:00
Sunday: 09:00-12:00, 15:00-19:00
Languages spoken :
German
English
French
Italian