Practical information Les Jardins de la Côte d'Azur, Saint-Mandrier
Address Les Jardins de la Côte d'Azur
21 quai Séverine

Saint-Mandrier
,
83430
Reception:
+33 (0)4 94 30 46 00
GPS coordinates:
Latitude : 43.08070000 / Longitude : 5.92206000
Les Jardins de la Côte d'Azur, How to get there
Getting there by road
Paris (843 km) - Lyon (383 km) - Marseille (70 km)

From Paris:
- Take the A6 motorway to Lyon then the A7 towards Marseilles
- Continue on the A8 towards Aix-en-Provence, Toulon
- Head towards Toulon via the A52 and the A50
- Come off at exit 13: La Seyne-sur-Mer Centre Ville (town centre) and then head towards Les Sablettes and Saint-Mandrier
- At Les Sablettes, follow signs for Saint-Mandrier centre-ville (not Pin Rolland)
- When you arrive in Saint-Mandrier, take the first left, then continue towards Plage de la Vieille
- Reception is on street-level. "Provençal-coloured" accommodation building on a terrace roof.
Getting there by train
TOULON TGV STATION (15 km)
Getting there by plane
TOULON-HYÈRES AIRPORT (35 km)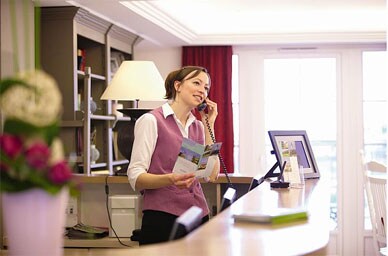 Arrival time
Short stay:
Arrival : 17h00
Departure : 12h00

Weekly stay:
Arrival : 17h00
Departure : 10h00

* Subject to availability, the apartment can be retained until 5 pm - Enquire at reception.
Reception
Monday: 09:00-12:00, 17:00-19:00
Tuesday: 09:00-12:00, 17:00-19:00
Wednesday: 09:00-12:00, 17:00-19:00
Thursday: 09:00-12:00, 17:00-19:00
Friday: 09:00-12:00, 17:00-19:00
Saturday: 08:00-12:00, 16:00-20:00
Sunday: 08:00-12:00, 16:00-20:00
Languages spoken :
English
French