Practical information Belvedere, Vrsar
Address Belvedere
Belvedere bb

Vrsar
,
52450
Reception:
GPS coordinates:
Latitude : 45.14720200 / Longitude : 13.60050000
Belvedere, How to get there
Getting there by road
From Pula airport:

- Head west following signs to the D401.
- Continue on the D66.
- Join the A9/E751 via the slip road signposted Slovenija/Italija/Austrija/Rijeka/Fiume/Umag/Umago
- Come off at exit 6-Medaki signposted Vrsar/Orsera/Sv. Lovreč/D5002.
- Turn left onto D21
- Turn right on to the D75/Z5002 and continue on this road until you reach Vrsar
- At the town centre take the 1st street on the left, then the 3rd on the right, then the 2nd on the left.
- Continue for 100 m and you have arrived at your destination.
Getting there by plane
PULA AIRPORT (54 km)
TRIESTE AIRPORT (77 km)
RIJEKA AIRPORT (134 km)
VENICE AIRPORT (229 km)

Entry requirements:
- For EU and EEA nationals: valid proof of ID or your passport - nationals of certain countries must obtain a visa.
Information about the Croatian visa system is available at www.mvep.hr/en/consular-information.
International driving licence.
- Tourist tax: Please note that a tourist tax is payable upon arrival. The amount will vary depending on the town and is around €1 per person per day.
- Population: a population of a little under 4.3 million.
- Capital: Zagreb, with nearly 800,000 inhabitants.
- Geography: 1,880 km of coastline, 1,244 islands.
- Currency: the official currency is the kuna (1 kuna = 100 lipas) - foreign currency can be exchanged in all banks, and most shops in tourist areas accept credit cards (Eurocard, MasterCard, Visa) - Exchange rate (indicative): €1 = around 7.5 kuna / 1 kuna = around €0.13300
- Climate - Dubrovnik Riviera:
Air temperature: winter average (Dec-Jan) of 12°C, up to 29°C in summer (July-August)
The water temperature: winter average (Dec-Jan) of 14°C, up to 25°C in August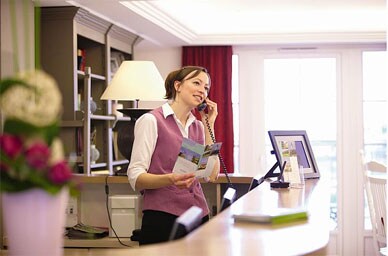 Arrival time
Short stay:
Arrival : 15h00
Departure : 10h00

Weekly stay:
Arrival : 15h00
Departure : 10h00

Reception
Monday: 00:00-24:00
Tuesday: 00:00-24:00
Wednesday: 00:00-24:00
Thursday: 00:00-24:00
Friday: 00:00-24:00
Saturday: 00:00-24:00
Sunday: 00:00-24:00
Languages spoken :
German
English
Croatian