Practical information Esplanade, Tamarin
Address Esplanade
Coastal Road, Black River

Tamarin
,
Reception:
+230 403 53 08
GPS coordinates:
Latitude : -20.34660000 / Longitude : 57.36330000
Esplanade, How to get there
Getting there by road
From Sir Seewoosagur Ramgoolam international airport:

- Head towards Port Louis. After crossing 7 roundabouts you will reach the Curepipe roundabout where you carry on following signs to Port Louis.
- After crossing another 5 roundabouts (the IVTB is on your left and the Phoenix beer factory is on your right), turn left following signs for Vacoas and Curepipe.
- Turn right at the next roundabout following signs to the "Jumbo Phoenix" shopping centre. Pass McDonald's on your left and carry on to the next junction, where you turn right.
- Continue to the next junction (La Louise) and turn left towards Flic en Flac.
- At the bottom of the hill, opposite KFC, turn left at the traffic lights following signs for Rivière Noire and Tamarin. Carry straight on to the next traffic lights.
- At the next roundabout, immediately after the Tamarina Golf & Spa, turn right following signs to Rivière Noire. Carry on for 6.1 km until you will see the resort on your right. Esplanade is on the next little street.
Getting there by plane
SIR SEEWOOSAGUR RAMGOOLAM AIRPORT/Plaine Magnien, Mauritius 53 km (56 minutes)

Formalities:
- 11-hour flight between Paris and Mauritius
- Valid passport and return ticket
- 2-hour time difference in Mauritian summertime (September to December) and 3 hours in Mauritian winter (April to August)
- Drive on the left
- Language: French, English, Creole, Bhojpuri, Hindi, Tamil, Telegu, Urdu, Hakka
- Multicultural
- Average temperature: 25°C
- Healthcare: no vaccinations necessary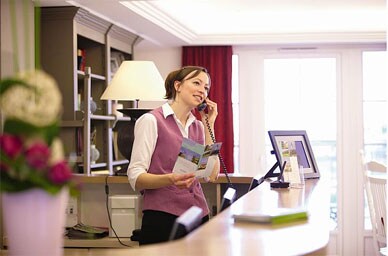 Arrival time
Short stay:
Arrival : 14h00
Departure : 11h00

Weekly stay:
Arrival : 14h00
Departure : 11h00

Reception
Monday: 00:00-24:00
Tuesday: 00:00-24:00
Wednesday: 00:00-24:00
Thursday: 00:00-24:00
Friday: 00:00-24:00
Saturday: 00:00-24:00
Sunday: 00:00-24:00
Languages spoken :
English
French