Practical information Benidorm Levante, Benidorm
Address Benidorm Levante
Avenida de Europa, 22

Benidorm
,
03503
Reception:
+34 965 850 641
GPS coordinates:
Latitude : 38.54309800 / Longitude : -0.12017200
Benidorm Levante, How to get there
Getting there by road
Paris (1,528 km) - Lyon (1,128 km) - Marseille (996 km) - Madrid (463 km) - Barcelona (499 km)

On the AP7 - E15 motorway coming from the north:
- Take exit 65 to Benidorm-Levante
- Take the CV-753 road which heads down to Benidorm (towards Altea/Valencia/AQUALANDIA/MUNDOMAR).
- Go through the Benidorm toll and enter the town on the main avenue. Continue to a large roundabout
- After this roundabout, the road is called Avenida de Europa.
- Your residence is at the start of the avenue, at no.22 (left-hand side of the avenue as you head down towards the sea)

Please note: You are not allowed to turn left on the avenue, so continue straight on as far as Calle Ibiza to turn left, turn around and go back on yourself. Go back up the Avenida de Europa until you reach the residence at no.22.
Getting there by train
ALICANTE STATION (45 km)
Getting there by plane
ALICANTE AIRPORT (approximately 45 km)
VALENCIA AIRPORT (approximately 150 km)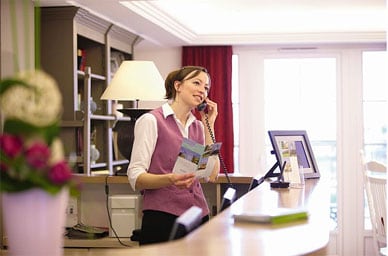 Arrival time
Short stay:
Arrival : 16h00
Departure : 12h00

Weekly stay:
Arrival : 17h00
Departure : 10h00

* Subject to availability, the apartment can be retained until 5 pm - Enquire at reception.
Reception
Monday: 00:00-24:00
Tuesday: 00:00-24:00
Wednesday: 00:00-24:00
Thursday: 00:00-24:00
Friday: 00:00-24:00
Saturday: 00:00-24:00
Sunday: 00:00-24:00
Languages spoken :
English
Spanish