Practical information Les Belles Rives, Argentat
Address Les Belles Rives

rue
St Etienne d'Obazine

Argentat
,
19400
Reception:
+33 (0)5 55 91 35 00
GPS coordinates:
Latitude : 45.08969900 / Longitude : 1.93823000
Les Belles Rives, How to get there
Getting there by road
Paris (493 km) - Bordeaux (243 km) - Toulouse (217 km)

From Paris:
- Take the A6 motorway towards Nantes/Bordeaux as far as Wissous, then the A10 towards Orléans/Palaiseau.
- At Orléans, take the A71 motorway and come off at exit no.5 signposted Vierzon - Centre/Chateauroux/Limoges/Issoudun
- Then take the A20 motorway in the Chateauroux/Limoges/Blois/Tours direction. At Limoges
- Take exit no.45 Tulle/Aurillac/Clermont-Ferrand and follow the N120 as far as Tulle then towards Argentat (28 km). At the entrance to the village, at the roundabout, head towards Aurillac, cross the Dordogne river over the bridge, and continue until the 2nd roundabout, following signs for the Centre Ville (town centre). Then take the 1st road on the left: "Avenue Lamartine" then the 1st right "Rue Frédéric Mistral" then "Rue Saint Etienne d'Obazine". At the end of this street, the entrance to the residence is located on the right.
Getting there by train
TULLE STATION (28 km).
BRIVE-LA-GAILLARDE STATION (54 km).
Getting there by plane
AURILLAC-TRONQUIÈRES AIRPORT (54 km away)
LIMOGES AIRPORT (150 km away)
BRIVES AIRPORT (54 km away)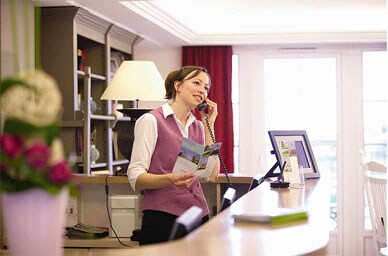 Arrival time
Short stay:
Arrival : 16:00
Departure : 12:00

Weekly stay:
Arrival : 17:00
Departure : 10:00

* Subject to availability, the apartment can be retained until 5 pm - Enquire at reception.
Reception
Monday: 09:00-12:00, 17:00-19:00
Tuesday: 09:00-12:00
Wednesday: Closed
Thursday: 09:00-12:00, 17:00-19:00
Friday: 09:00-12:00, 17:00-19:00
Saturday: 08:00-12:00, 14:00-20:00
Sunday: 09:00-12:00, 17:00-19:00

Please note: Closed on Wednesday (as well as Tuesday afternoon).
Languages spoken :
English
French
Spanish