Sun
19/02/2017
Ski resort Pyrénées – FONT-ROMEU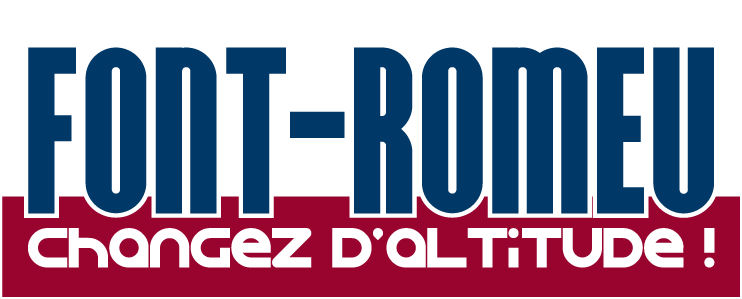 With more than 3000 hours of sunshine per year, an altitude of 1800m and an air perfectly pure, Font-Romeu can be proud of its appelation of 'Climatic and sportive' resort, and thanks to its 20000 tourist beds (including 1800 hotelier beds), has been named 'The Queen Resort of the French Pyrenees'.
Types of resort :
Information about the resort FONT-ROMEU and its slopes
Ski resort FONT-ROMEU
Information :
OFFICE DE TOURISME***
82 Avenue Emmanuel Brousse. BP 55
66120 - FONT-ROMEU
Tel : 04 68 30 68 30
Full information about the resort FONT-ROMEU
Additional info
Exceptional opening : 03-12-2016
Exceptional closure : 09-04-2017


Ski lifts open from 09:00 to 17:00

Getting here
How to get here : 66120 FONT-ROMEU – Pyrénées
GPS coordinates : Latitude : 42.512 / Longitude : 2.0355


By road, by rail, by air, with taxi, bus or car rent, way is easy to come to Font-Romeu skiing resort. 25 Km from spanish fronters, 87 Km from Perpignan, 120 Km from Carcassone, 185 Km from Toulouse, 900 Km from Paris and only 1h30 from Barcelone.
Airport/aerodrome
Perpignan-Rivesaltes : 100 km
Railway station
Font Romeu : 0 km
Odeillo Via : 4 km
Coach station
Odeillo Via : 4 km
Font Romeu : 0 km
Town/Village
Perpignan : 87 km
Carcassonne : 120 km
Toulouse : 127 km
Real-time condition of all access routes : Cleared roads, normal traffic
Hide all information about the resort FONT-ROMEU
Ski slopes FONT-ROMEU
41 slopes in total
38 km of slopes are open, over 38.9 km
Altitude : from 1712m to 2213m
Green slopes : 15/15
Blue slopes : 9/9
Red slopes : 8/8
Black slopes : 8/9
Linked domain : N/A
N/A km of slopes from N/A to N/A
Shuttle bus link : N/A
Direct link to the slopes : N/A
Nordic skiing and fun in the mountains
Nordic skiing : 106.4 km
Skating : N/A


Number of snow parks : 1/1

Walking paths :
15.1km

Snowshoe paths :
N/A
Dog sledding paths :
5

Sledge slopes (>1 km) : 1

Beginners' or children's skiing area : Yes

Leisure area : Yes
Our ski holiday packages - FONT-ROMEU
Based on 4 people for a week in FONT-ROMEU :
Accom. + Ski lifts
+
More Infos
See all our offers
Ski lifts - Font-Romeu/Pyrénées 2000 winter sports area
Services included
4x 6-day Skiing Package - Adult
Close
Weather for Sunday 19/02/2017
Sun
Cleared roads, normal traffic
Snow cover FONT-ROMEU
Last snowfall : the 13/02/2017 at 08:00
Snow conditions : fresh
Top of the slopes : 130 cm to 2213 m
Bottom of the slopes : 130 cm to 1712 m
83 % of the domain covered in artificial snow
Return to the resort by ski : total. All the resort's sections are open
Last update on 19/02/2017
Activities in the resort FONT-ROMEU